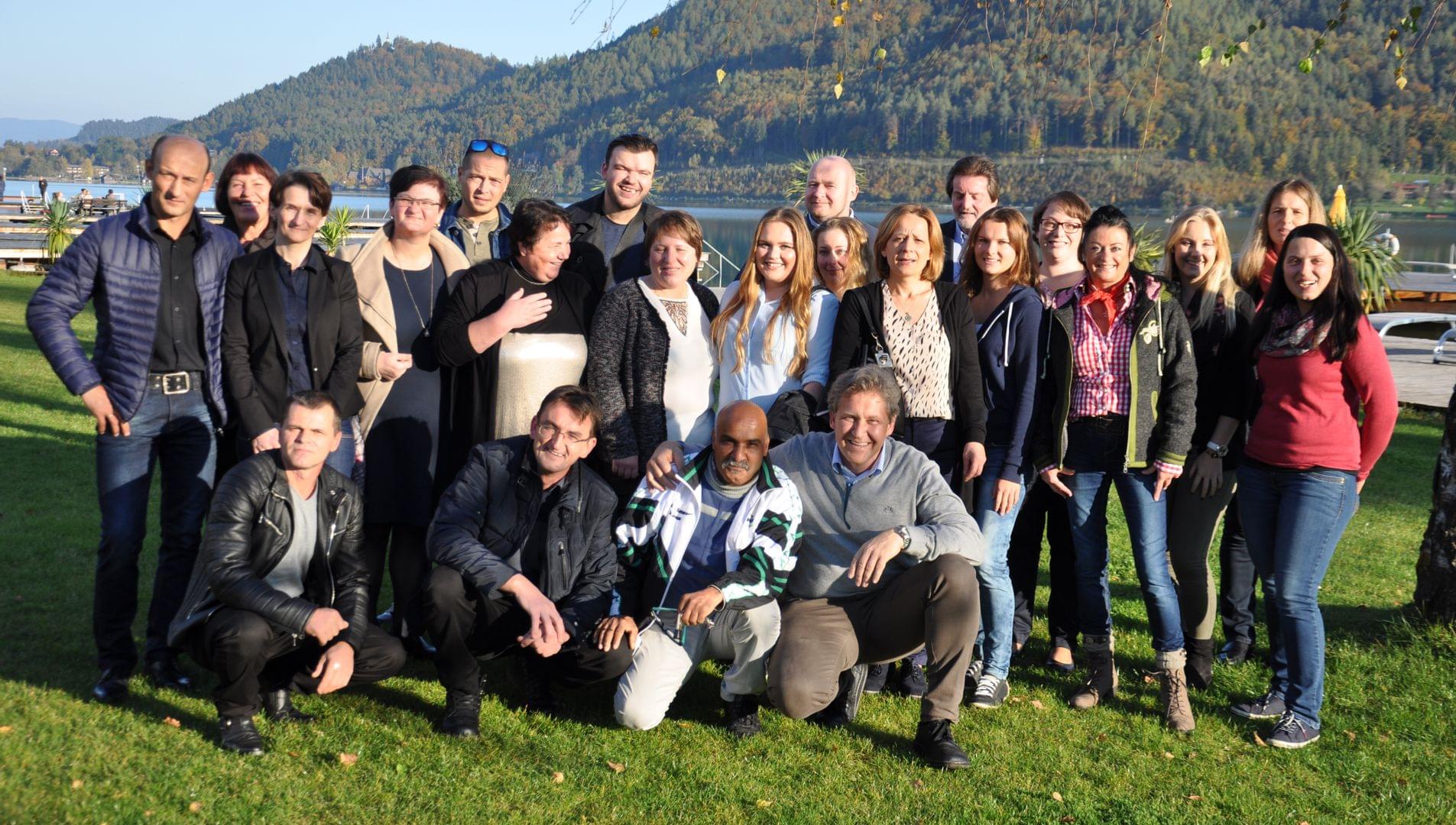 A strong team sticks together
SONNE team players with heart, intellect, enthusiasm & knowledge.
We do not walk our path alone. We are accompanied by strong people. Because every employee who carries our philosophy with us is part of our life. For us, respect and appreciation are what matter. Encountering each other at eye level. Our highest premise: Friendliness, attentiveness and reliability. And a great deal of joie de vivre. Because only those who enjoy their profession can pass on this joy. To our guests. We stand by our word and want to offer our employees a solid foundation for life.
In the 2023 summer season, things will really get going again here in Southern Carinthia. The Sonne**** Hotel & Spa now shines even brighter with its brand new wellness wing, its new rooms and another F&B outlet for our guests.
For the coming season, we are once again looking for hard-working helpers who will actively support us in offering our guests top-class service. Join our team and send us your application documents. We look forward to meeting you and welcoming you to our team!
Work with us by the lake:
... with a view – the Hotel & Spa Sonne**** is not just located by Lake Klopein, it has front-row seats to the show. A workplace that could not be more beautiful!

It is not just the comfortable beds, the unique location with the dreamlike view and the good food that make our hotel special. Above all, it is also the staff, with their joy, attention and enthusiasm that they bring to our guests!
For this, it's YOU we're looking for!


Your benefits (free of charge):
Accommodation in our nearby staff house, upon request in a single or double room with shower/WC/WiFi
Catering 7 days/week
Use of the lakeside beach with sunbathing lawn and bathing pier
Use of the wellness facilities, indoor swimming pool, tennis courts and fitness room
Discounts on massages and cosmetics
Staff car park
We look forward to your call T +43 664 84 68 083 or T +43 4239 2337 or your written application with photo sent to Christine Mateidl.