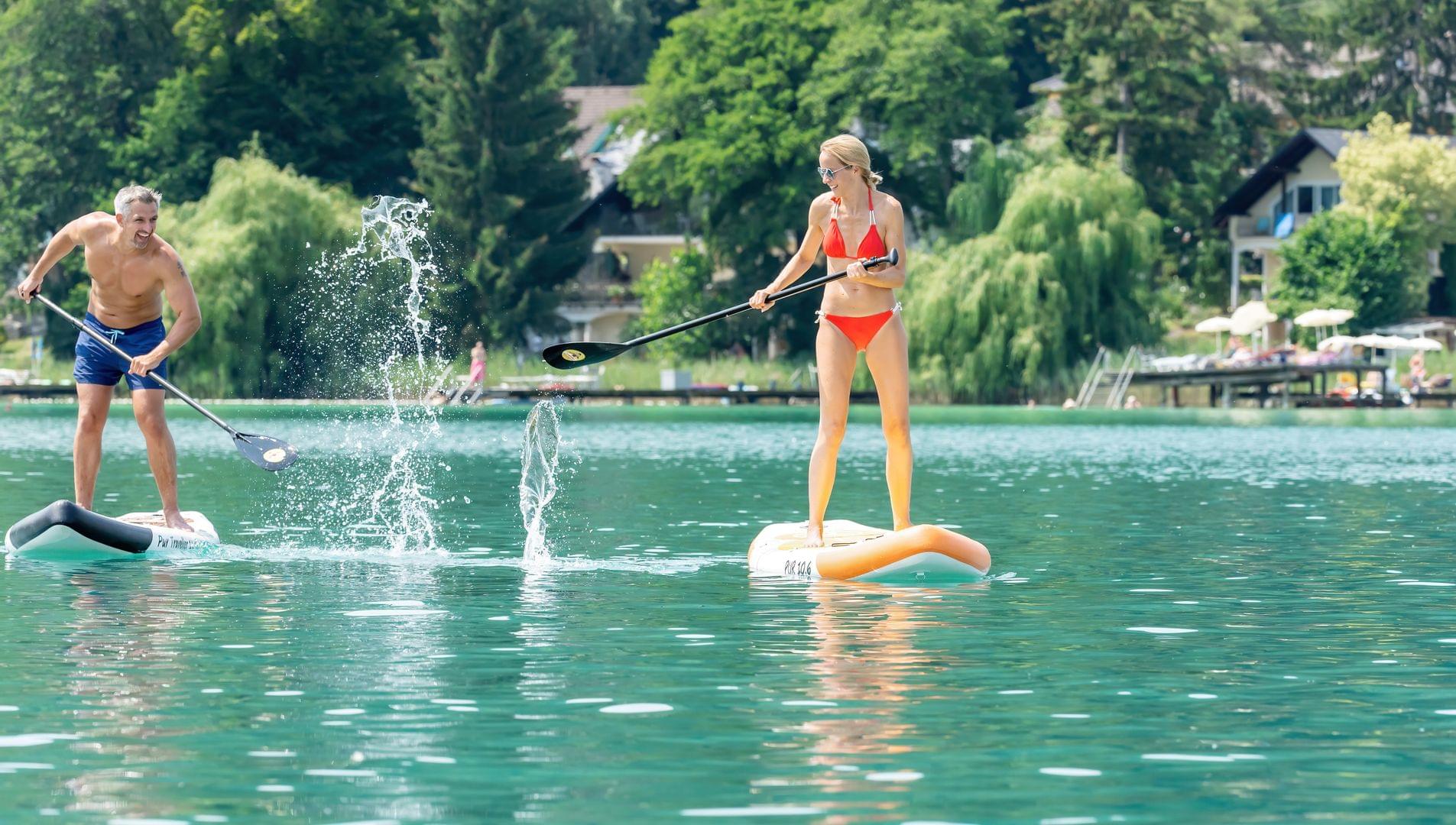 Water sports on Lake Klopein
Ready, set, go!
Dive from the beach of the Hotel & Spa Sonne into the turquoise-blue lake. Head first into the velvety, pleasantly warm water. Tangible pleasure. Bathing in drinking water quality. Up to 28 degrees in summer. Now that's pure luxury. 3 private hotel piers leading you into the blue. 1,500 m² sunbathing lawn and lake access right at your feet.
Lake Klopein gets us all moving. The good news: With such a wide range of water sports, there is bound to be something for you. And there's no shortage of bathing fun either. What inspires us? Diving, rowing, fishing, stand-up paddle boarding, canoeing and kayaking.
Stand-up paddle boarding on the clear lake water – definitely the coolest way to move around the lake. Stand-up paddle boards are available for our guests to rent free of charge. A different way to experience and discover the lake from a completely new perspective.