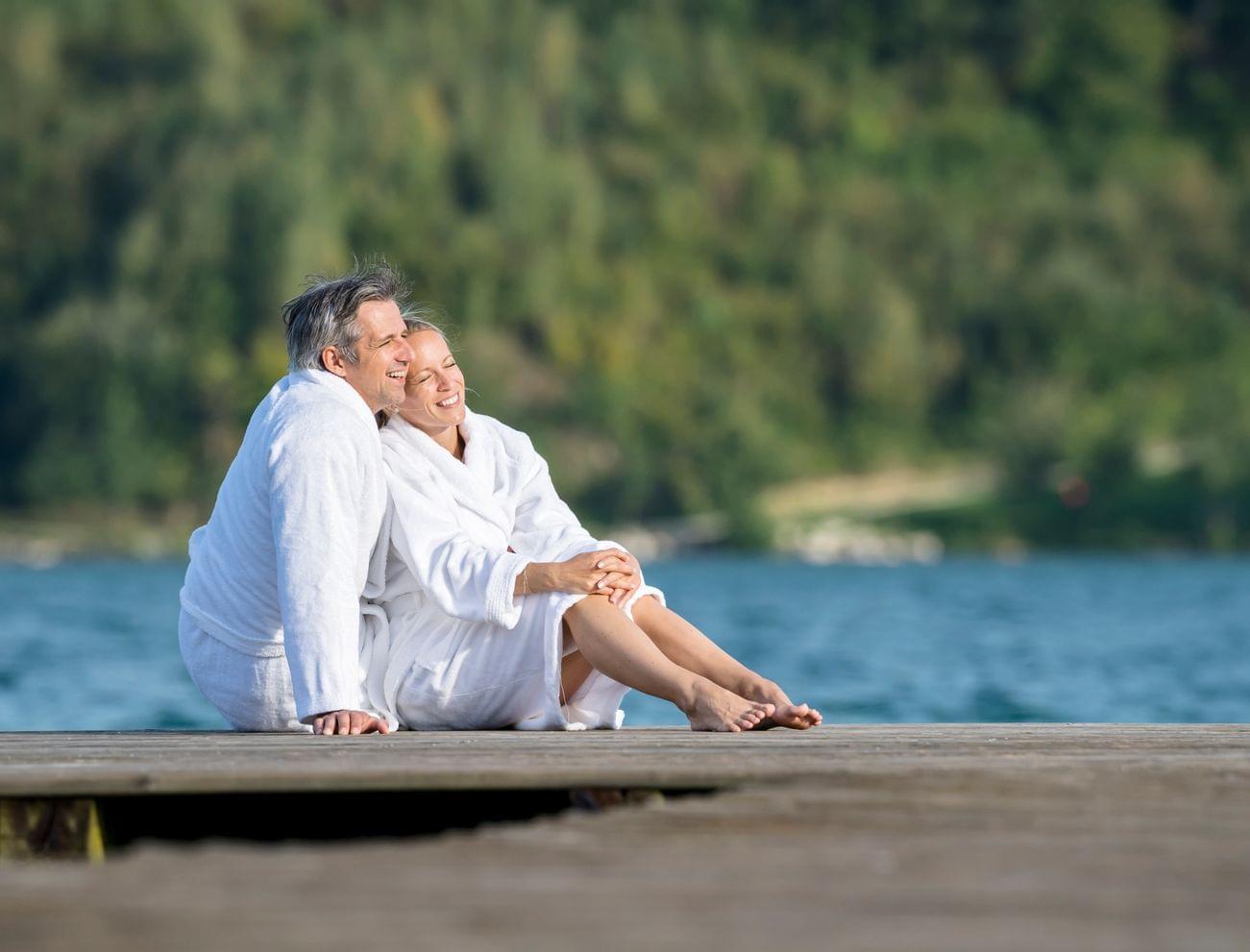 The Sonne
by Lake Klopein
Carefree & beautiful.
Arrive. Let go. Be here now.
Feeling the lake
We guarantee to have you beaming during your holiday by Lake Klopein: with our premium location directly on the lake shore, the breathtaking view of the mountains and lake, wellness indulgence in a class of its own, a paradise for all the family, fabulous golf experiences, exceptional cuisine and gracious hosts.
Welcome to the "Hotel & Spa Sonne".
Dear guest,
We're renovating!
At present, many hard-working hands are helping with the renovation of the 'Obir' building.
New rooms furnished with a modern-classic flair are being created across three floors – 13 double rooms and 3 suites with two balconies. Our visualisations on the website give you a little glimpse into the action so you can get excited and get an idea of what to expect.
Among these units, an indoor and outdoor pool, a whirlpool and an expanded spa and wellness area are currently under construction. This area captivates visitors with its simple, natural, Mediterranean décor and the incomparable unrestricted lake view.
All this relaxation wouldn't be complete without a few exquisite delicacies to round it out. To ensure this is the case, a further delightful venue is being created right next to the expanded spa in the form of a 'bistro'. Here, you and your family will be pampered with drinks and snacks throughout your relaxing holiday.
We look forward to hearing from you and to welcoming you with these fantastic updates from April onwards!
Your Hotel & Spa Sonne**** team
Hotel & Spa Sonne
The "Sonne" is good for you.
Exceptional feel-good retreat.
Authentic and unobtrusive.
The 4-star Hotel & Spa Sonne is the perfect feel-good spot for an unforgettable holiday at practically any time of year.
In spring, when everything is coming back to life and the sun begins to rise higher in the sky, it's time to experience nature anew. Being active in spring is probably one of the most wonderful ways to revive both body and mind. Treat yourself to some time for hiking, cycling tours, tennis or a round of golf.
In summer, the lake beckons! The pleasant water temperature of up to 29 degrees Celsius, the turquoise-blue water and the warm sun on your skin are what put summer holidays in Carinthia in a category all of their own.
Numerous activities await you:
| | |
| --- | --- |
| Swimming | Hiking |
| Diving | Cycling |
| Sunbathing | Nordic walking |
| Pedal boats | Fun & action for young and old |
| Stand up paddle boarding | |
In AUTUMN, cosy alpine huts in the surrounding mountains await you. The varied network of cycle paths is perfect for leisurely outings or taking racing bikes for a spin. The special mountain bike trails are simply asking to be conquered, while the relaxing walk around Lake Klopein offers pure enjoyment.
All this and more makes you want to spend your holiday by Lake Klopein. And get to know all its facets.
Enjoying the moment
Sunshine in your heart
This is where time holds its breath
and everything seems to float in radiant light.
Great stories
from Lake Klopein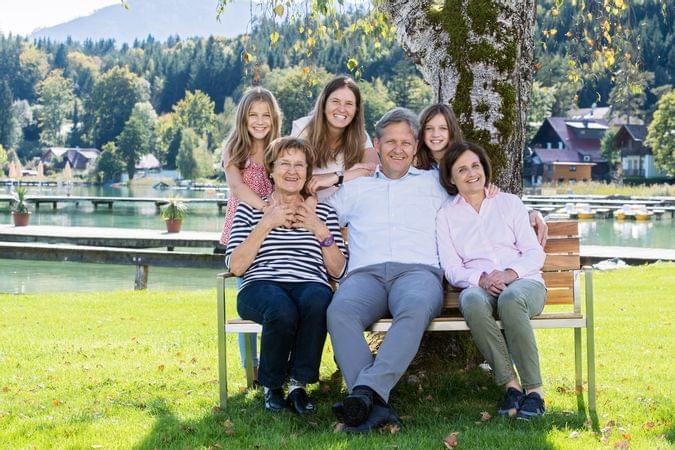 We look forward to welcoming you
Your Mateidl family