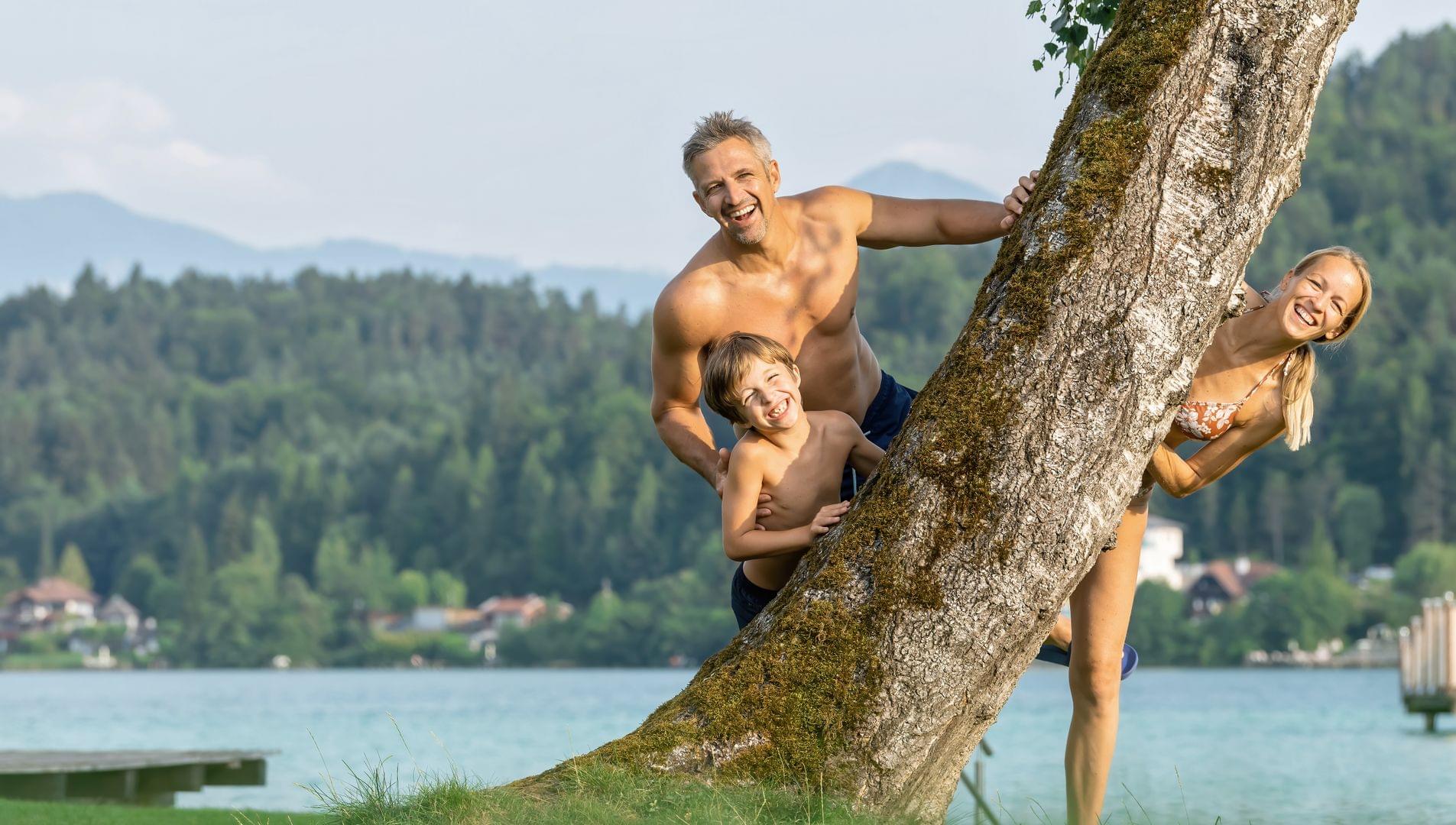 Family holidays by Lake Klopein
Family is simply the best
Children make our lives so much more colourful. And that's a wonderful thing! Which is why we pay special attention to our youngest guests during their family holiday by Lake Klopein. So that all the little princesses and princes feel right at home with us. What is an essential part of every holiday? Fun, games and adventure. For the entire family, of course. As a member of the renowned "Kinderhotels" (Children's Hotels), we know exactly how to make kids' eyes light up.
Our motto: carefree holidays for big and little alike! Let us show you how easy it can be.
The Kinderhotel guarantees a great holiday
Sonnelino
There are a few things children need to be happy: time, space, acknowledgement and empathy. At our "Baby & Kinderhotel Sonnelino", we provide all of this and more. In addition, there is plenty of space for them to move around freely. Indoors and outdoors. Affectionate childcare helps them make friends and experience new things. And you'll find a haven of peace in the ideal retreat: our superbly equipped Bambino and Family apartments.
This is what family holidays at our "Sonnelino" in Carinthia look like: have a delightful time splashing around with your little ones in Lake Klopein, enjoy intensive wellness moments at the family spa or pay a visit to the "Sonnelino Miniclub". In a loving and joyful atmosphere. Outdoors and indoors. With a giant trampoline, petting zoo, go-kart course, Bobby Car park, soft play facility and more. Not to be missed: the fun and exciting Miniclub programme featuring many highlights: from the pirate treasure hunt and the pancake party to the campfire and cowboys and Indians festival.
See you soon!